I have helped my daughter's kindergarten group to take part in bottle caps collecting and reusing into a sort of work of art competition. The kids are 5 years old, and we have a very eager and nice kids' teacher Nijolė Karalienė. :)
I have made a spider and she and the kids have decorated the board with caps.
A mini tutorial how I made this quick spider- octopus to decorate the bottle cap mosaic board:)
You need:
fabric
sewing machine
pins,threads, sharp scissors
stuffing (you can use cotton wool or old scraps of fabric)
plastic bottle caps
Take your fabric, I used hand woven linen (totally from my stash- made by my grandmother in law (can I say about my hubby's granny?). Use the shape which you want, I used a dish to cut a circle.
Then cut the long strips along all length from selvage to salvege and sew in side out sort of legs, then turn outside. Stuff with the stuffing, I used scissors.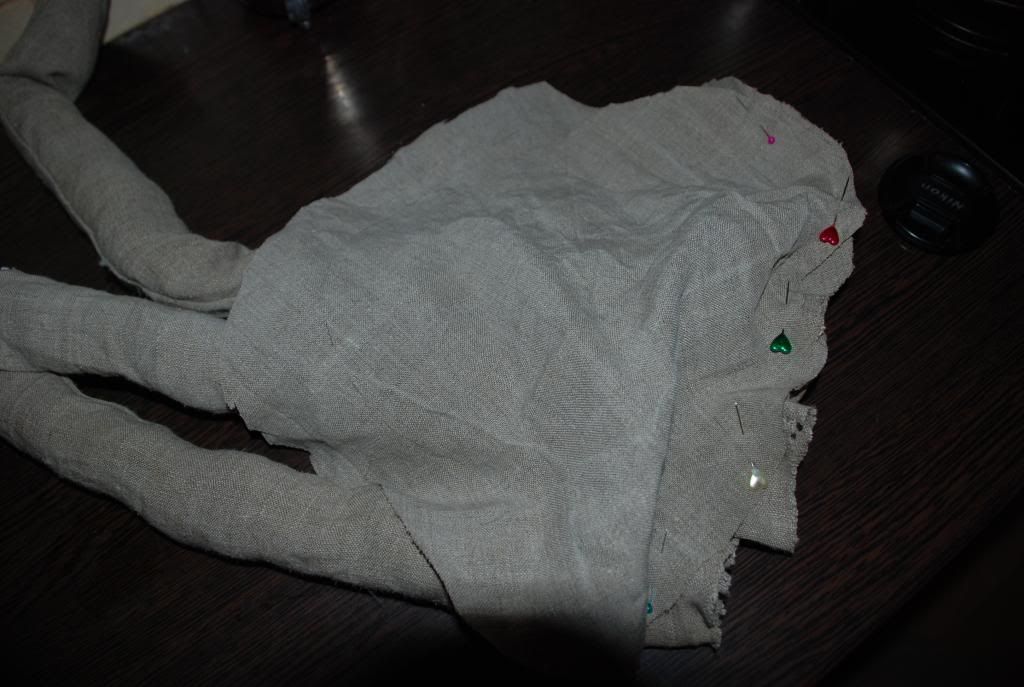 Turn inside out- here you have a gap, later I sewid by hand with an invisible stich:
Here is my daughter with her teacher N.Karaliene (at
Piene
kindergarten in Kaunas), bottle caps were collected by kids and parents, kids took part too):
'
/Konkursai/-kamsteliu-vajus-2013-nesibaigia-isrinkite-graziausia-meno-kurini/166421
Have a happy day, have fun reusing ;)
Gutukas